Reviews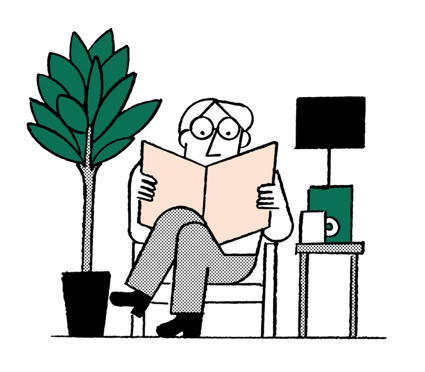 What do people have to say about Roost?
A lot! Here's what real customers, from all over the world, had to say:
What are the apartments like?
We couldn't believe how much space we were going to get for the money! This was like a legit apartment (and decorated beautifully!) and made our stay just that much more enjoyable. We were able to cook our own breakfast before heading out for the day and hosted guests for drinks before heading out for dinner. And dinner was not far. The location is just outstanding. If you are going to be staying in Philadelphia for more than a few days and want to have a less touristy experience, I cannot recommend Roost enough!
Kajones5
This hotel was great. It was actually an apartment we stayed in. A kitchen, living room, bath, and bedroom. So comfortable and so nice to have so much room. It was meticulous, well-appointed, and the location was perfect. Restaurants and shopping all around us.
Traveler
The apartment is gracious in size, stylish, and very well furnished; well above U.S. standards (at least based on my experiences). We felt home from the first second we stepped in the place. I lived in Philly for a while and stayed in many places but so far it was the best experience I have ever had.
Medve28
I travel to Philly often for work and have never been impressed with many of the hotels in the area...until now! The place is incredibly appointed with some amazing interior design, beautiful hardwood flooring, amazing lighting, and a very comfortable bed! I will be staying here anytime I'm in town.
NWTraveler2018
Stayed at a one bedroom apartment at Roost Rittenhouse for three nights, and it was an amazing experience. The apartment was very spacious, comfortable and clean. Staff was friendly and efficient. Great value for the money. I will definitely come back!
AYSEYUC24
How are the locations?
What a fantastic high-end residence right in the heart of the action. Beautiful amenities and terrific vibe. We really enjoyed the common areas on the 3rd floor. Our apartment had an amazing view. If we had needed to stay longer, the washer and dryer are a bonus.
bellabellinicaptiva
The location was PRIME, I felt like a local rather than a tourist!
Reem
Truly a spectacular find! Great central location nestled nearby outstanding restaurants and shops. Nate was especially helpful checking us in and out. Beautifully decorated and appointed apartment. Nice bed, linens, towels, amenities. La Colombe coffee was a real treat (both provided in the room, as well as a 3 minute walk to the shop near Rittenhouse Square). Already raving and recommending Roost Rittenhouse to friends and family.
Traveler
Chic, Classy & Copasetic loft environment with peaceful ambience, the opposite of the mundane hotel experience. This clean and sparkling, smell-good cosmopolitan living environment helped me enjoy my 5 day stay… coupled with great restaurants, good food, entertainment, and shopping all within walking distance. This is the city experience with urban ease.
CU75
Is the staff helpful?
While vacationing, my husband got ill and ended up in the hospital. I needed a room close to the hospital and I didn't know for how long. Roost management worked with me easily every time I needed to add on more days. The staff was always kind, courteous, and helpful. The accommodations were clean, fresh, and modern. Many thanks to them for helping through a trying time.
SpottedTApps
The staff was welcoming & helpful. After requesting an air mattress, we returned to our room with the bed & linens already set up in the most inviting display! This small, but thoughtful effort saved us time, after a late night enjoying the city. (Staff had our permission to enter & drop-off the mattress.) Can't say that I've felt more comfortable away from home anywhere else. Looking forward to my next stay!
Emaeas
We arrived to discover that the entrance to the hotel is not at grade; it involves navigating several flights of stairs. We couldn't do it on our own, but the hotel staff stepped up for us and got us to the elevator and into our room. Later we decided that, for our relatively long stay — 12 nights — we needed more room than the studio we reserved. The hotel staff found a way to put us in a larger room for our last 6 nights. Their help at these several critical junctures in our stay was very much appreciated! We also got useful advice about resources in the neighborhood, and we enjoyed friendly, helpful interactions with every one of the staff we encountered, top to bottom in this hotel. They contributed to a very welcome sense of being at home away from home.
Traveler
Is Roost good for long-term stays?
I was relocated for work so I stayed here for a month. It was an amazing experience! The rooms are BEAUTIFUL!!! I would love to live here long-term. The staff was so great — always greeted me and knew who I was. Made me feel at home! The location is perfect if you're new to the city, as you can walk to tons of restaurants and anywhere in Rittenhouse/Center City. I highly, highly recommend this hotel and would love to stay here again.
Trail39931210633
I've just spent 5 weeks at Roost. It is simply one of the nicest long stay hotels I've ever stayed in, anywhere in the world. The staff are kind, helpful and friendly. The rooms are clean, bright, and make you feel like you're in a real home, not a sterile corporate hotel. Beautiful amenities are provided. Thank you very much; Naomi, Emily, Kay, Ben, and the rest of the team for making me so comfortable. I hope very much to return.
Laurie F
I wish I could give this place more than 5 stars! I just moved to Philadelphia alone for work and called this spot a temporary home for a bit. The staff is unbelievably helpful, professional, and friendly. The rooms are spectacular and very well-designed might I add. I am so happy with the service and accommodations here and wish I could stay here forever! Love love love it. I highly recommend staying here.
Jenna Sayfie
Is Roost good for families?
We stayed here for 9 nights for our half-term holiday with our 2 children. The location was great, right downtown and surrounded by restaurants. The apartment itself was immaculate, bigger than we expected and had views from 3 sides — we could see City Hall from our living room. The 3rd floor steals the show: a play room, theatre, communal kitchen and living space, pool table, and outdoor pool meant we didn't even need to leave the apartment on some days!
Nomad236090
We loved our stay here. The apartment kitchen was well supplied with all the basic kitchen equipment, as well as a few fancy items (Chemex coffee maker). We really enjoyed cooking our own meals, which made breakfast etc. more easygoing with the kids. The beds were very comfortable and the washer dryer is an important plus when traveling with kids. Definitely recommend this property.
Mytravelswithkids