The Maryland Zoo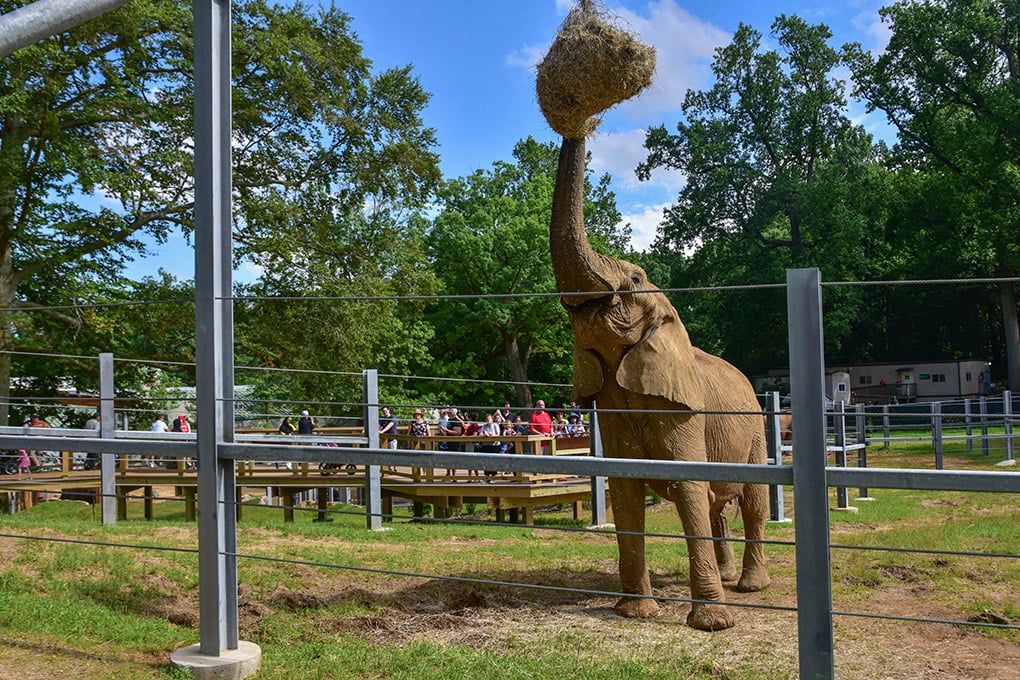 Your trip to Maryland is not complete without a visit to the Maryland Zoo. Home to over 130 species, it is one of the oldest zoos in the United States. Not only does it provide visitors a chance to see exotic animals, but it is also active in conserving several species.
Animal Habitats
The Maryland Zoo has four main habitats, African Journey, Northern Passage, Maryland Wilderness, and Animal Ambassadors. As you navigate the habitats, you will see mammals, birds, reptiles, and amphibians.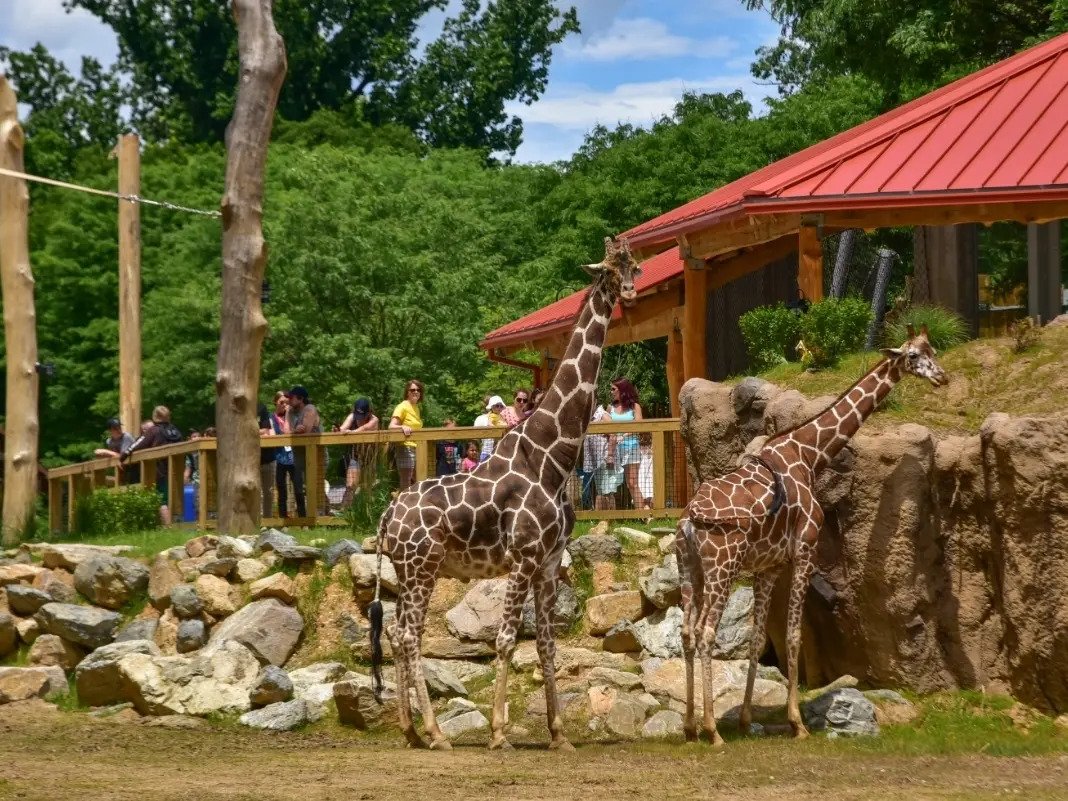 Animal Experiences
Get up close and personal by participating in one of the many animal experiences offered by the zoo. For example, you could feed a giraffe, train otters, meet penguins, groom goats, or be the train engineer for the day.
Rides and Attractions
In addition to the animals, the zoo also has a carousel, train, gift shop, and face painting.
Dining
Plenty of dining options throughout the park offer everything from a full menu to quick bites and sweet treats. In addition, a portion of the food and drink sales directly benefit the zoo's conservation efforts.
Whistle Stop Grille
Sidetrack
Bait Shack
Roost Food Truck
Oasis Café
Dippin' Dots
Zoo History
The Maryland state legislature established the zoo in 1876. Today it sits on 135 acres. The most recent renovation of the zoo was in 2019, which was to expand the habitat exposures for elephants, giraffes, and lions.
How to Visit
You can purchase tickets online or at the gate. However, you will get a slight discount if you buy in advance online. Online ticket prices range from $20-28. At the gate, they are $22- $30. The zoo has regular season hours (March – December) and winter season hours (January – February). The zoo is open from 10 am to 4 pm in both seasons. It is open every day in the regular season, while in winter, it is open Friday through Monday.

Be delighted by the variety of exotic animals that call The Maryland Zoo home.
Embark on an unforgettable journey in Baltimore, Maryland, where remarkable experiences await! Seeking excitement and captivating sights? Baltimore boasts enchanting activities that will inspire you. Discover the Best Things to Do in Baltimore, wander vibrant streets, savor delectable cuisine, and dive into the city's cultural tapestry and history. Don't overlook our Free Things to Do in Baltimore list in order to elevate your Baltimore adventure!
Quick FAQ
ROOST Midtown
111 S. 15 th St
Philadelphia, PA 19102
267-737-9000

ROOST Rittenhouse
1831 Chestnut St
Philadelphia, PA 19103
267-469-0349

ROOST East Market
1199 Ludlow St
Philadelphia, PA 19107
267-703-4040

ROOST Detroit
1265 Washington Boulevard
Detroit, MI 48226
313-547-6165

ROOST Cleveland
105 Prospect Ave E
Cleveland, OH 44115
216-877-0500

ROOST Tampa
1050 Water St
Tampa, FL 33602
813-945-4890

ROOST Baltimore
2460 Terrapin Wy
Baltimore, MD 21230
410-469-8315
Check In: 04:00 PM
Check Out: 11:00 AM
We do our best to get you into your room upon arrival, but we cannot guarantee you will be able to check in before 04:00 PM. We want your room to be perfect for you so our housekeeping team needs time to make that happen.
Please ask the property front desk for more details on late check out. We can sometimes give an extra hour or two but cannot guarantee it. Anything beyond 01:00 PM will incur additional charges.
We require a commitment for the full length of stay based on the booked arrival and departure dates. In the event that you depart early, we do not often have enough time to rebook the room so we do typically charge. Please discuss with our front desk in the event that your travel plans change during your trip.
Minimum age required is 18 with valid ID.
Yes! We love pets! In the interest of the security and safety of all our guests, we do not allow pets above 40 lbs. We only allow dogs and cats. We charge a cleaning fee up to $350 pet for all pets (depending on length of stay).
Yes, ROOST includes WiFi for all. No additional charge or sign up required.
All apartments include: complimentary wireless internet, landline telephones with free local calls, televisions equipped with Apple TV, Bluetooth speaker.