Glazer Children's Museum
From Roost Tampa
| | |
| --- | --- |
| By Car | 6 Min |
| By Walk | 21 min |
Located in downtown Tampa, the family-friendly Glazer Children's Museum is a destination dedicated to inspiring children through the power of play and learning.

The Glazer Children's Museum, an institution that dates back to 1965, offers a wide range of impactful, hands-on exhibits and activities designed to engage and educate young visitors. From science and arts to summer camp and birthday parties, the museum covers myriad themes and events, ensuring that they offer something to captivate every child's interests.
At the Glazer Children's Museum, visitors can unleash their imagination and curiosity as they participate in interactive programs and workshops facilitated by museum educators. With topics ranging from dinosaurs and farming to engineering and banking, the museum's engaging exhibits encourage children to think creatively, solve problems, and develop critical thinking skills in a fun environment.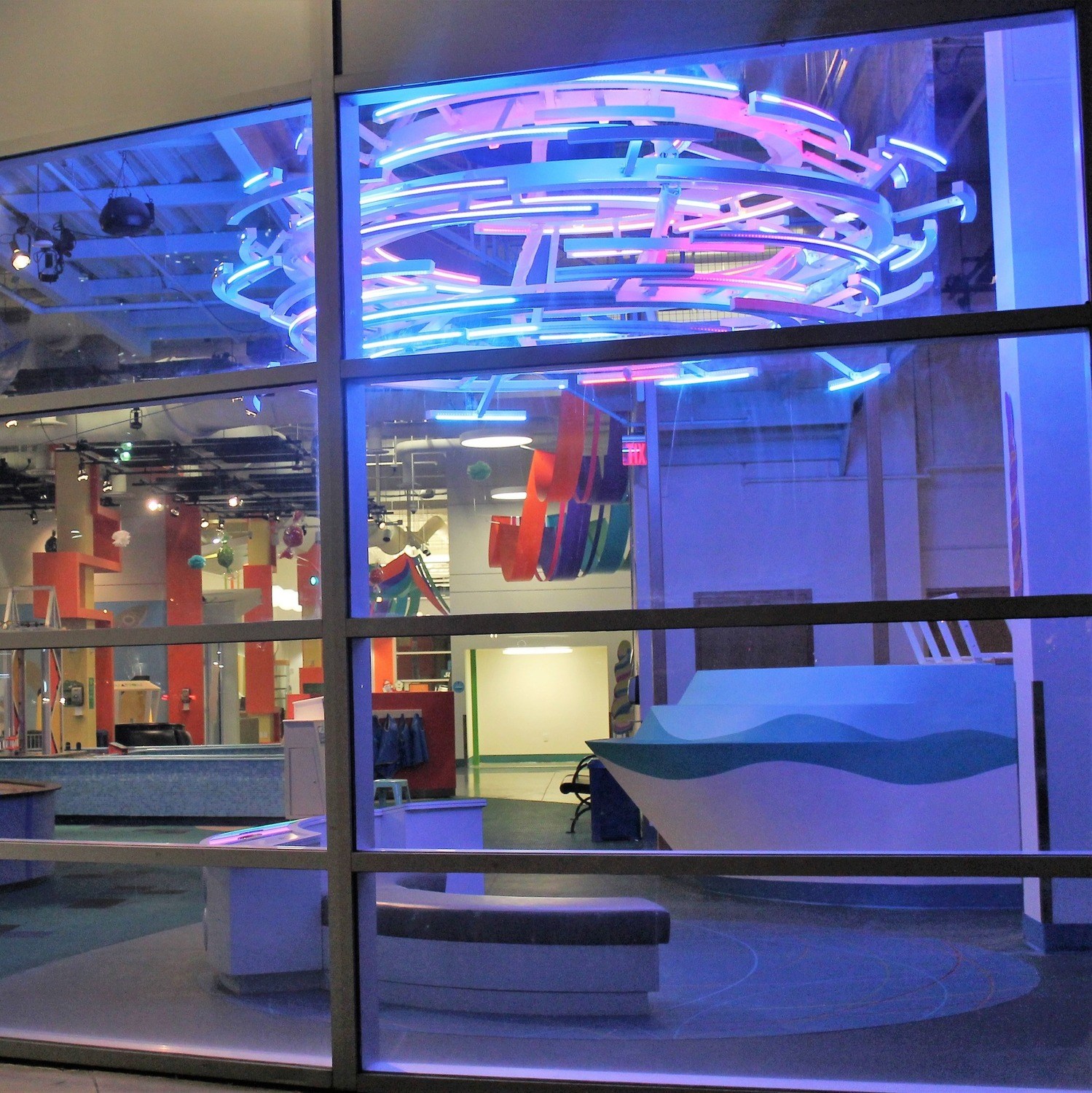 Exhibits
As its website states, "Imaginative play is crucial to [the] experience." To accomplish this goal, the Glazer Children's Museum offers incredibly immersive exhibits-turned-activities, such as a child-sized St. Joseph's Children's Hospital and a Publix grocery store, as well as a Vet Clinic and a Farm. Other exhibit areas include a bank, an ice cream parlor, a firehouse, and many more.
How to Visit
The Glazer Children's Museum is open Tuesday to Sunday from 9:30 am to 5:00 pm, with certain exceptions that can be found here. General admission costs $18, and the best parking option is the William F. Poe Garage.

If you are a family planning a visit to the Glazer Children's Museum, you should be sure to check the museum's website for special events, exhibitions, and programs that may be available during your visit.

Kids will embark on a journey of discovery and play at this fascinating museum, which ignites imaginations and encourages engagement in interactive learning experiences. With its dedication to inspiring young minds, this museum promises an educational visit for families exploring Tampa.
Discover Tampa, Florida's Best Things to Do in Tampa for an Unforgettable Adventure! In search of excitement and remarkable sights? Tampa offers captivating experiences that are sure to leave you in awe. Roam the vibrant streets, indulge in exquisite cuisine, and immerse yourself in the city's rich history and culture. Be sure not to miss out on the incredible Free Things to Do in Tampa has to offer, enhancing the specialness of your journey!
Quick FAQ
ROOST Midtown
111 S. 15 th St
Philadelphia, PA 19102
267-737-9000

ROOST Rittenhouse
1831 Chestnut St
Philadelphia, PA 19103
267-469-0349

ROOST East Market
1199 Ludlow St
Philadelphia, PA 19107
267-703-4040

ROOST Detroit
1265 Washington Boulevard
Detroit, MI 48226
313-547-6165

ROOST Cleveland
105 Prospect Ave E
Cleveland, OH 44115
216-877-0500

ROOST Tampa
1050 Water St
Tampa, FL 33602
813-945-4890

ROOST Baltimore
2460 Terrapin Wy
Baltimore, MD 21230
410-469-8315
Check In: 04:00 PM
Check Out: 11:00 AM
We do our best to get you into your room upon arrival, but we cannot guarantee you will be able to check in before 04:00 PM. We want your room to be perfect for you so our housekeeping team needs time to make that happen.
Please ask the property front desk for more details on late check out. We can sometimes give an extra hour or two but cannot guarantee it. Anything beyond 01:00 PM will incur additional charges.
We require a commitment for the full length of stay based on the booked arrival and departure dates. In the event that you depart early, we do not often have enough time to rebook the room so we do typically charge. Please discuss with our front desk in the event that your travel plans change during your trip.
Minimum age required is 18 with valid ID.
Yes! We love pets! In the interest of the security and safety of all our guests, we do not allow pets above 40 lbs. We only allow dogs and cats. We charge a cleaning fee up to $350 pet for all pets (depending on length of stay).
Yes, ROOST includes WiFi for all. No additional charge or sign up required.
All apartments include: complimentary wireless internet, landline telephones with free local calls, televisions equipped with Apple TV, Bluetooth speaker.