Seminole Hard Rock Casino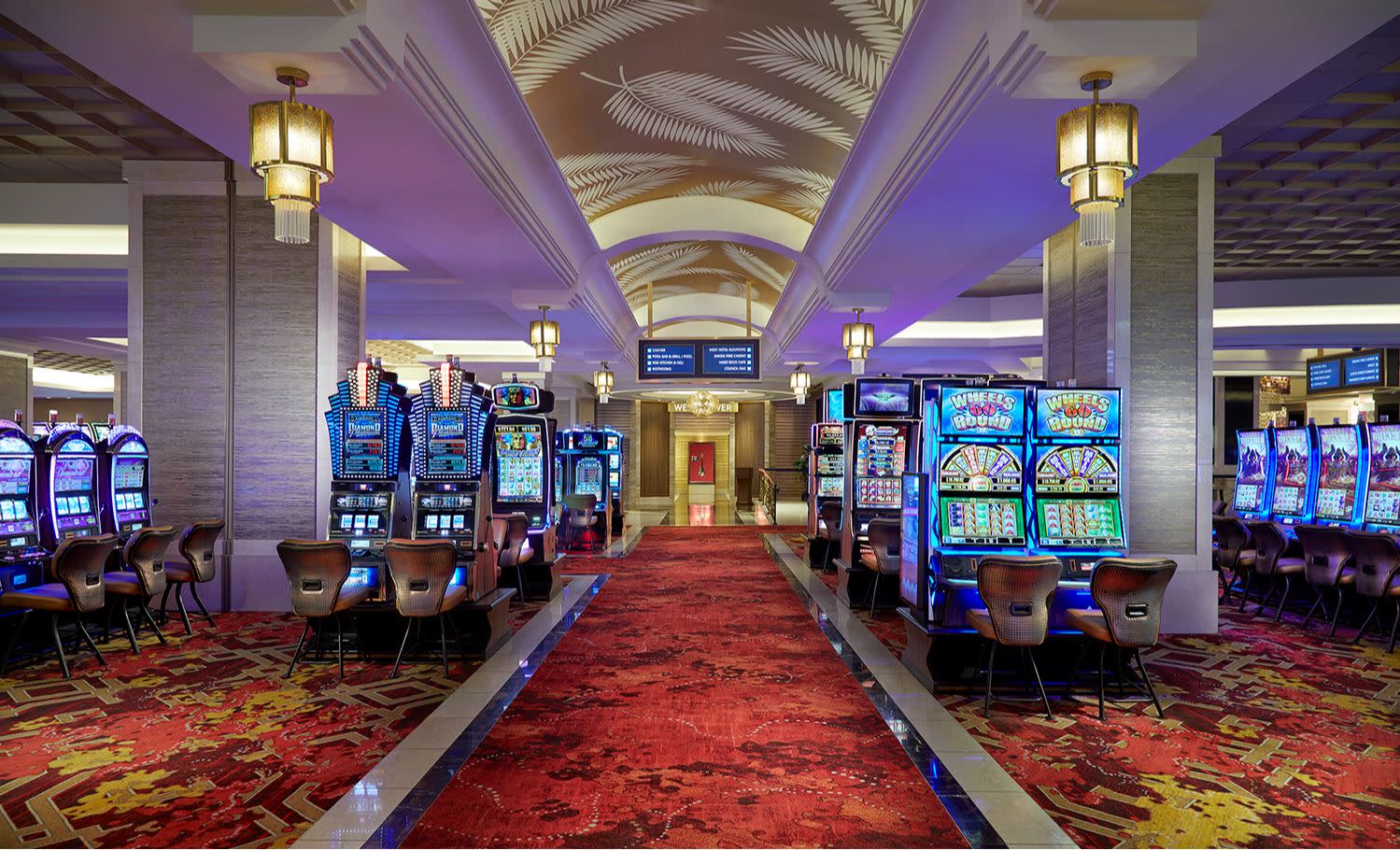 You don't have to travel to Las Vegas to enjoy the sin city style of gambling, restaurants, and nightlife. The Seminole Hard Rock Casino offers visitors an impressive mix of world-class gambling, dining, nightlife, and entertainment. Whether you are looking for day activities or nightlife, you will find it at the Tampa Hard Rock Casino and Hotel complex.
Casino Games
There is something for everyone at the Hard Rock casino. From slots to table games, there is plenty to keep you entertained for hours. If you're feeling competitive, sign up for one of the many tournaments hosted by the casino. The casino is 245,000 square feet with over 5,000 slots.
Dining, Bars, and Lounges
You will find various restaurant options, from fine dining to casual and quick bites. There are also eight bars and lounges to choose from. Each has a unique atmosphere and drink offering to suit every taste. Enjoy an elegant experience at the Council Oak Lounge or L Bar. Or relax poolside while sipping tropical cocktails.
Entertainment
The Hard Rock Event Center hosts hundreds of events throughout the year. These include comedians, musicians, dancers, and various other performers. In addition, the many bars, restaurants, and pool area all host performances.
Amenities
You don't have to stay at the hotel to enjoy the many amenities available. There are three pools, a spa, a salon, yoga, a pet care program, Sound of Your Stay, a fitness center, shopping, and golf.
How to Visit
The casino and hotel complex is located next to I-4 on the East side of Tampa. Free parking is available at the Orient Road Garage, Draper Place Garage, Winner's Way Garage, Lucky Street Garage, and a surface parking lot. Valet parking is also available for a fee.

Live out your rock star dreams with a visit to the Seminole Hard Rock Casino.
Discover Tampa, Florida's Best Things to Do in Tampa for an Unforgettable Adventure! In search of excitement and remarkable sights? Tampa offers captivating experiences that are sure to leave you in awe. Roam the vibrant streets, indulge in exquisite cuisine, and immerse yourself in the city's rich history and culture. Be sure not to miss out on the incredible Free Things to Do in Tampa has to offer, enhancing the specialness of your journey!
Quick FAQ
ROOST Midtown
111 S. 15 th St
Philadelphia, PA 19102
267-737-9000

ROOST Rittenhouse
1831 Chestnut St
Philadelphia, PA 19103
267-469-0349

ROOST East Market
1199 Ludlow St
Philadelphia, PA 19107
267-703-4040

ROOST Detroit
1265 Washington Boulevard
Detroit, MI 48226
313-547-6165

ROOST Cleveland
105 Prospect Ave E
Cleveland, OH 44115
216-877-0500

ROOST Tampa
1050 Water St
Tampa, FL 33602
813-945-4890

ROOST Baltimore
2460 Terrapin Wy
Baltimore, MD 21230
410-469-8315
Check In: 04:00 PM
Check Out: 11:00 AM
We do our best to get you into your room upon arrival, but we cannot guarantee you will be able to check in before 04:00 PM. We want your room to be perfect for you so our housekeeping team needs time to make that happen.
Please ask the property front desk for more details on late check out. We can sometimes give an extra hour or two but cannot guarantee it. Anything beyond 01:00 PM will incur additional charges.
We require a commitment for the full length of stay based on the booked arrival and departure dates. In the event that you depart early, we do not often have enough time to rebook the room so we do typically charge. Please discuss with our front desk in the event that your travel plans change during your trip.
Minimum age required is 18 with valid ID.
Yes! We love pets! In the interest of the security and safety of all our guests, we do not allow pets above 40 lbs. We only allow dogs and cats. We charge a cleaning fee up to $350 pet for all pets (depending on length of stay).
Yes, ROOST includes WiFi for all. No additional charge or sign up required.
All apartments include: complimentary wireless internet, landline telephones with free local calls, televisions equipped with Apple TV, Bluetooth speaker.